Accountants Studio offers an e-learning environment to train new staff into an accountancy firm. Our focus has always been on the "Whole of Job" perspective so that once through the course, the new staff member will be an accounting professional, not just a technician.
Our e-learning course takes a new staff member through the fundamentals of New Zealand based accountancy and tax law, and guides them step-by-step through the process of how a typical end of year set of accounts and workpaper file is prepared. The course then finishes with the staff member completing an in-depth model job where they will apply all the skills learnt over the previous modules. There are also extra modules on the completion of tax returns and the process of completing a client's GST return.
The e-learning course is all web based, meaning no installation of extra programs or out-of-date software: Any changes (such as tax law changes) are automatically rolled out to everyone. The course is designed so that the new staff member can use their own workstation and become familiar with the firm's own systems throughout the course.
The e-learning course works in combination with an on-site mentor to help the staff member along the course, with assessment feedback of the trainee available via an online portal. However, as much of the delivery of content is done by the e-learning course, the mentor's role is significantly reduced from a standard face-to-face training situation and less contact time is required.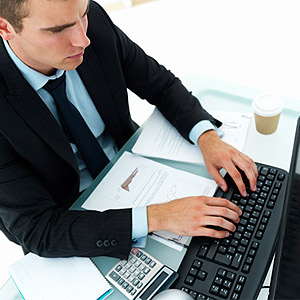 Our first series of courses are now live!
If you have trainees needing to be trained on how to complete a rental property job for a client, we have created the "Accountants Studio Series" in conjunction with our other brand, Rental Coach. This series of courses can be taken by newbie trainees and by the end they should be able to prepare a real-life rental job for a client (excludes tax return filing). These courses can also be used as refresher training for those who have been in practice a while to keep up-to-date with the rules!
For more information, see our 'For Accountants' page on the Rental Coach website.